For those of you who missed my amazing colleague Denisse's intro to App Store Optimization a couple weeks ago, here is the summary: Mobile is already big and is getting bigger. There are a ton of apps out there in both Google Play and iTunes, and to get your app noticed, you have to rank highly for relevant keywords with good search volume. How do you do that? App Store Optimization (ASO) – it's similar to Search Engine Optimization (SEO), but you have to know the rules to play the game right.
For the second installment in our (currently) 4-part series, we're going to shift from the general to the granular and focus on how to fill out App Store fields in the best possible way. We have tested and tweaked each of these fields for existing clients of ours, and have come to conclusions on what works and what doesn't.
Each field has it's own little quirks, so pay attention developers and marketers – you're going to need to do some MAJOR research & preparation before sending your app off to Google or Apple for review! Still, if your attention span is running low, here are the takeaways for easy printing:
With that out of the way, let's dive in to what each of those bullet points means!
App Name
Though this is the shortest of the fields, it is also the most important. The App Name should contain the brand name as well as the most relevant keywords that can fit in under the 30 character limit that both stores use. For instance, check out the Google Play title for the popular app Waze:

Sure, I'd love better capitalization and some commas there, but this uses all 30 characters by using an ampersand and really gets to the heart of what the app is all about. If you're going to attempt to do some SEO to get more users to your app store landing pages, keep in mind that the app name is part of the title tag in both app stores and is even part of the URL in the iTunes Store.
App Category
Another thing you can see from the screenshot above is the"Travel & Local" categorization. Every app chooses a category when they submit, and this process can be confusing because your app may "fit" in many different categories. In this case, I'd advise you to search for some terms you want to rank for eventually, and see what the competing apps chose. At that point, it's a choice of going with the crowd and beating them at their own game or finding a less competitive niche that you can own!
Keywords
This field is only available on the iTunes App Store and is similar to the meta keywords tag that SEOs used to use before Google removed it from their algorithm due to spamming. At some point, I expect iTunes to do the same, but for now it still works rather well for attaining rankings for secondary keywords. We have another character constraint here, so still be as short as possible (try "4" instead of "four" and "&" instead of "and" for instance), but this time the limit is 100 characters.

To use the example of Waze once again, let's assume that they found the following keywords among others relevant to potential users (note: these were completely made up to make a few points):
road maps, avoid traffic jams, free gps, satellite map, turn by turn navigation, traffic report, driving directions
By my count, that's 115 characters. Time to make some cuts, right? Wrong! The key here is formatting. First, you don't need to include keywords that are already in the app name. Also, spaces after commas aren't necessary. Finally, iTunes understands your keywords as combinations of listed words rather than phrases (meaning that "driving directions" would be entered optimally as "driving,directions"). Taking all of these tips together, we can enter those same keywords as follows:
road,avoid,jams,free,satellite,turn,by,navigation,report,driving,directions
We just shaved off 40 characters and made room for more relevant keywords!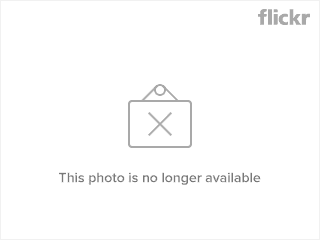 App Icon
This is the field with the most wiggle room by far. You can go simple with a branded image or have some fun with it and use a shot from the app itself. The most important thing is that it is simple and consistent with the app design. The only thing to avoid here is an image that doesn't match the feel or function of your app – that can lead to uninstalls from users who didn't get what they wanted or expected from your app!
Screenshots
Along with your app, you must submit anywhere from 1-5 screenshots of the app in action. These should show as many areas of the app as possible, and you can add some words around them to explain what is being shown if it is not apparent. Even if it is crystal clear, this can be a great place to stick in a marketing message! The first screenshot is by far the most important on iTunes because it shows up in the search results on the mobile device itself.
App Description
As far as the industry knows right now, this field doesn't affect the algorithm for iTunes. Instead, it's more about Conversion Rate Optimization and writing things that will convince a prospective user who was on the fence to download your app. Include any awards, notable reviews, features, and benefits in this section for the best possible download rate. The first few lines are the most important, not only because that is what the user's eyes naturally gravitate towards, but also because descriptions tend to be very long and they are not fully displayed without an additional click.  For Google Play, the same marketing applies, but throwing in keywords where they make sense (don't spam!) will help your ranking as well.
Updates
With each update, developers should be thorough in describing changes and fixes. Calls to action really help here, because some people really need to be convinced to download updates if the app is already doing what they want it to do with no problems.
You Are Now An ASO Pro!
That's it! You're now equipped to submit your app to the app stores in the best possible way and slay your competition all the way to the top. Feel free to bookmark this, share with your friends, and of course comment below with your thoughts on anything we may have missed or things that you do differently.
As always, stay tuned to this space for further ASO posts coming up soon, including one on industry tools & resources and another on Google's new in-app Analytics!