Have you ever found yourself looking through the source code of a website, for one reason or another, and been delightfully shocked to find that it has a secret note or image in it?! I'm definitely guilty of that. Recently I was taking a look at Flickr's source code and came across this.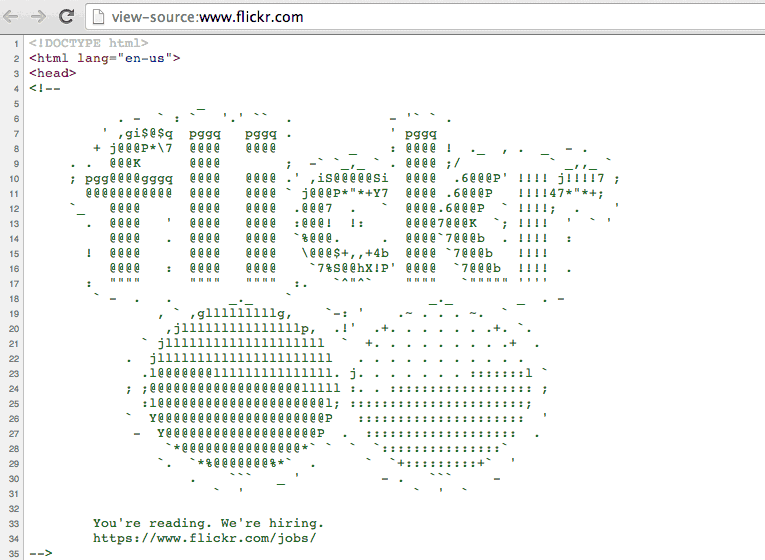 Immediately, I posted it on my Facebook page because its AWESOME, and I get excited over these sorts of things.
This excitement filled my mind with the question "What are all the aspects of a site that viewers can see, yet are underutilized for marketing or other purposes?"
So I decided to create a list.
The 404 Page
Every site on the Internet has to deal with this dreaded page, so why not make it beautiful and engaging? Instead of your customers' frustration getting exacerbated by an ugly and unusable 404 page, put some design effort into it so they can easily and happily continue on to your site!
Blog posts have been written devoted to the most creative and fun 404 Pages on the web, and these blogs are quality links for those who put the effort in!
Here are some fantastic examples:
http://404notfound.fr/
https://creativemarket.com/blog/2013/07/22/the-best-404-pages-on-the-internet
http://www.hongkiat.com/blog/60-really-cool-and-creative-error-404-pages/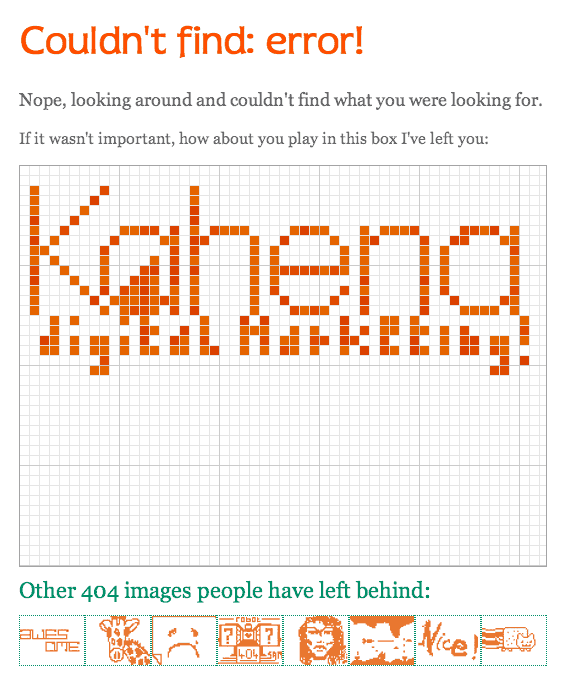 Source Code
Tons of great gems are hidden in the source codes on well-known sites. Why not put a pterodactyl in there like The Oatmeal did?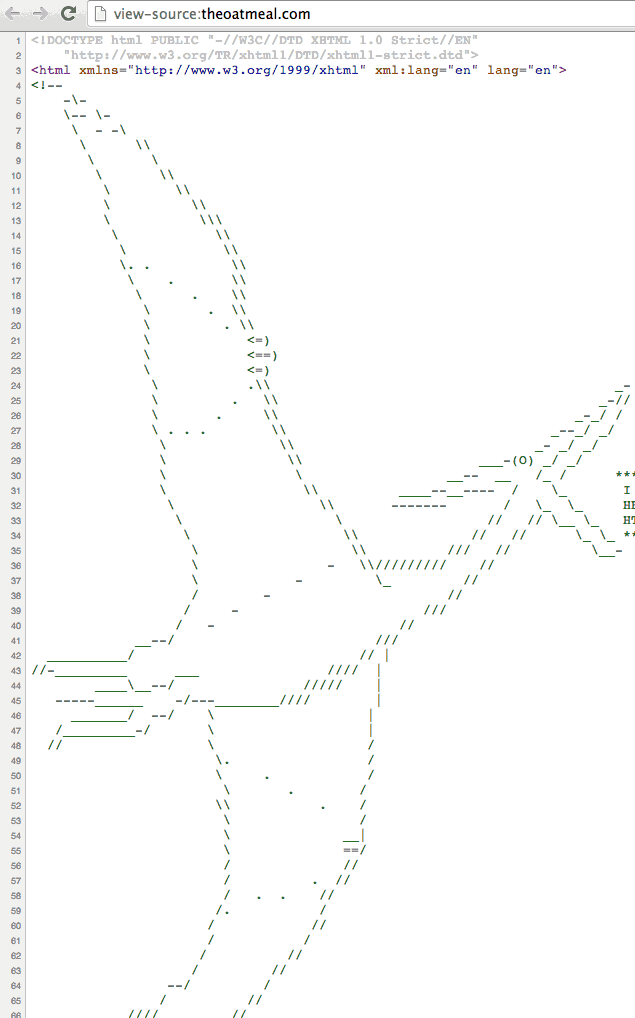 Many companies have utilized the source code to further viewership of their brand onto these lesser seen pages as well as advertise job openings in techie areas (like Flickr did, as shown in the first image on this post). I know when I find a company that engages me through the source code, it adds a human element to them, and furthers my positive thinking of that brand.
Which brings me to the next underutilized page of a website.
Humans.txt
Humans.txt is a not-so-well-known page that is hilarious to those who know to look for it, and again ads that human element. Check out google's humans.txt page.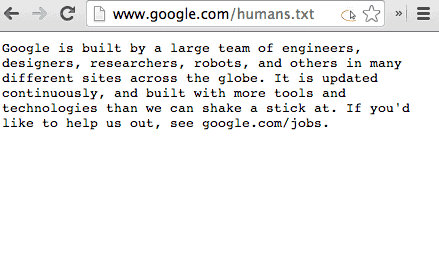 Robots.txt
Even though Robots.txt is written with the idea that searchbots are the only things viewing it, this isn't really true. In SEO we are always looking at these pages during audits or when we're exploring. Take advantage of this space! Heck, why not hide a job application in it like SEER Interactive did in 2012?
Another great example of this happened a few years ago. A well known whiskey company, Whyte & Mackay, hid 250 bottles across the UK during the launch of their new site in 2010. What they didn't tell anyone was that one bottle was hidden in their Robots.txt file.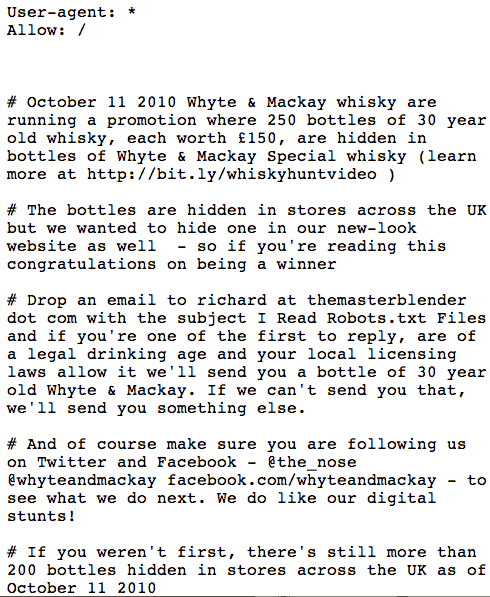 I don't have any data to support this, but based on the countless blogs and articles written about this stunt, I have no doubt that they had an impressive bump in traffic and correlating links. Not to mention that the SEO industry is still talking about it. And, imagine being that one lucky SEO geek who was taking a backend view of their site only to discover a free bottle of whiskey! #SEOFTW
Time to Get Creative
"But why" you may ask?! A better question is "why not?!" Utilizing these pages for branding is yet another way to engage users on your site and all it takes is some simple editing of the HTML to say "Hey, we know you're looking here, and we care."
And guess what? You could potentially have the next viral sensation through the creative use of some not-so-thought-of pages.
The fact is, these pages won't rank for your money terms in the SERPs, but what they can do is create buzz and potentially go viral if there's a campaign done around them.  That buzz will strengthen your domain, and that will indirectly affect your rankings, traffic, and conversions.
Furthermore, your customers will be exposed to your branding on every possible viewable page of your site.
Let's get creative 🙂