The Kahena team was privileged to attend TEDx Jerusalem yesterday. While all of the speakers yesterday were incredible, the greatest thing about a TEDx talk is the atmosphere. It is unlike anything that you will experience at another conference. There is so much good will and everyone is just happy to be a part of it.  There may not be that many events held in Jerusalem compared to Tel Aviv, but when they are held here, there is a special vibe to them that Tel Aviv simply can't match.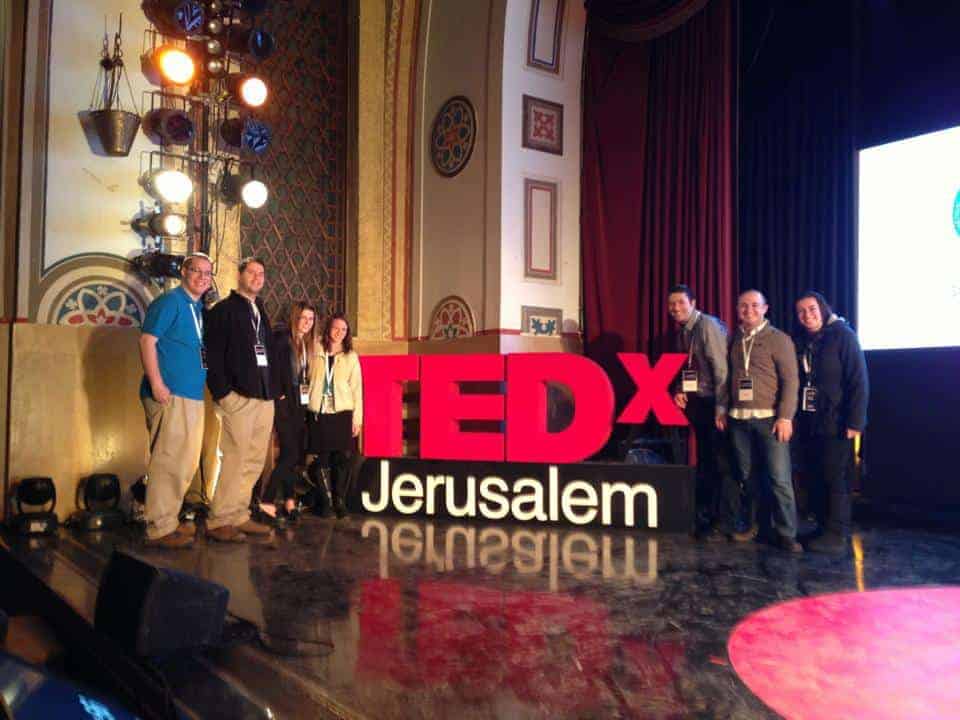 Held at the elegant Jerusalem YMCA, the grounds were one of the juxtapositions of ancient and modern that Jerusalem is known for. A state-of-the-art conference being held in this beautiful edifice which is nearly 80 years old really made it a sight to behold.  The 17 speakers and four artistic performers came from a mixture of backgrounds as well.  It is the different perspectives and messages that really stuck with you at the end of the day.
The conference started off with a bang when Cartoonist Gideon Amichay told the story of his persistence in trying to get a cartoon published in The New Yorker magazine.  He really taught me how to turn "No" into "Yes"!
Probably the most inspiring of the speakers was Masarat Daud, who faced numerous obstacles in wanting to host her own TEDx in rural India.  Of course, she didn't give up, and her TEDx is now the largest TEDx event in the world.
The coolest new tech we saw was from Dr. Amir Amedi, Associate Professor of Medical Neurobiology at Hebrew University.  He demonstrated his computer-generated system which could teach the blind to "see" using sounds.  He even got the whole crowd to guess what word we were hearing (hill!) after just a few short minutes.  The videos he showed where blind people were able to find their shoes on the floor or pick the red apple out of a bowl full of green apples were simply incredible to see.
We also heard from Master Chef Michal Ansky who spoke about how memories are huge in affecting our perception of various foods.  These memories and experiences can be so huge that it can even contradict the facts about where the food comes from!
The entire Kahena team really took a lot away from this experience, and is now looking forward to our next event: SMX Israel in January!