Four months ago, during my first day here at Kahena, I stared at my blank computer screen and thought 'okay, now what.' It is hard to imagine where to begin; new clients, new job, new processes, and on top of that, I have an awesome brand new computer. How was I going to make it mine? I realized the first thing I needed to do to settle in and get comfortable was download my favorite plug-ins. Originally, I used computer plug-ins as lazy short-cuts, but as the time has passed, I discovered I don't only use these plug-ins out of laziness, but that they are actually essential to the efficiency of  my daily SEO tasks.
Look at that traffic! Hopefully, we have all logged into our Google Analytics at some point and seen a nice increase, or a SERP result we wanted to share / brag to clients, but how? Screen Grab is my answer to not having to use "print screen" each time and edit out exactly what I want to share. Clients love being shared in on information, and we love bragging!
Although this is probably more helpful for the web developer, the part of me that wishes I knew more web development.  I use this to outline my images, show alt text, and see the website from another point of view. From an SEO perspective, I use it to suggest alt tags for clients and hopefully realize the whole page isn't one big JPG (yes, I've seen that before). The debatable SEO significance of the alt tag I'll leave to my esteemed colleagues. 😉
When working on an on-site audit for a potential or new client, there are many initial questions that must be asked. First off, what platform is the site running on? Do they have analytics? Social signals? "Chrome sniffer" looks at the CMS and Javascript library to see what is running. Warning – this plugin is deceiving if you don't look at every page. I recently found a client site built in WordPress, but their e-commerce is on the Magento platform. Very sneaky….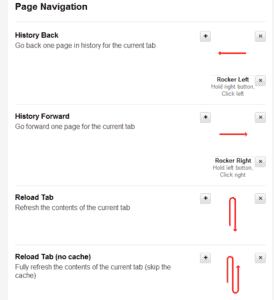 Mouse gestures allow me to improve my productivity with just one click. I can easily go back to the page I was previously working on, go forward, reload a closed tab, and more. It is all there in one easy click. It takes some time to get used to using them productively, but once you adjust, it is hard to revert back to pre-gesture life! Yes, you will find yourself using the gestures on computers that are gesture-less and mumbling under your breath that they haven't installed them yet.
While the other plug-ins have helped increase productivity, this one is more of a personal preference. As an SEO I am frequently visiting client (or potential client) websites to scope things out. While another visit from analytics may look good in reporting, I am not exactly a "new" visitor. With the analytics opt out, as you can see in the image on the right, it will not log my visit or show my presence in "real time". Remember – in incognito mode, this (and all plugins) don't work!

The canonical extension is a great shortcut to see if there is a canonical tag associated with the url and will quickly navigate you to the original version of the page. There are many extensions that look for a canonical tag (for example – the MozBar queries the canonical in the general attributes) but this extension will show it directly in your browser.
I never appreciated how ASAP utilities has made using Excel more productive and efficient for me. I highly recommend exploring everything it has to offer, and there are so many available utilities I have yet to use.  The rest of the list is my favorite 5. The majority of these are available using basic Excel, but ASAP brings them in one click instead of the various formulas that take a few steps to remember and implement.
7. ASAP Utilities: Duplicate content: 
Oftentimes, while researching keywords I will look at similar terms in Adwords and export them to build one long list, or a comparison of lists. With the 'duplicate content count/color', the two lists can be compared to eliminate overlaps. In this case I was looking at [kosher restaurants Chicago] and [kosher pizza Chicago].  Now that I see the overlap I can better understand the amount of possible search terms and easily remove the duplicates in one action.
8. ASAP Utilities: Clear Empty Rows: 
Now that my duplicates are removed, I am left with colorful empty rows. Yes, I know it is a lazy thing. Without the tool, I could sort alphabetically and all the empty rows will be moved to the end of the column.  Easier still, I can easily delete the empty rows with ASAP utilities, and this option cleans up all the lists in excel much faster, in my humble opinion.
9. ASAP Utilities: Delete Spaces: 
I often find that my copy and pastes don't go to plan. Sometimes I type with an extra       space or two and need to clean up the document before I can send it out. Instead of going cell by cell to clean fix each problem, I can fix this easily in one step. Another key time-saver for me!
10. ASAP Utilities: Delete Leading Characters: 
Every now and then when comparing a profile or trying to condense a list I want to make sure they are in the same format. This is another way to not have to go cell by cell to make edits. In this example when I want to remove all the www so they can alphabetize with the non-www, I need to delete 4 leading characters (www.). And walla! Another edit that I don't have to do cell by cell. 🙂
11. ASAP Utilities: Find a Utility: 
There are so many functions that I have yet to learn all the utilities available. For simplicity, I can easily type in what I am looking for and be given a few options that more likely than not are what I needed. Using this search function, I found an easy way to sort by color (regular excel only lets you sort by one color and then add the other colors as extra variables), and create an index of worksheets (unfortunately, this can only be used on excel with ASAP utilities).
Added Bonus:
It has funny error messages!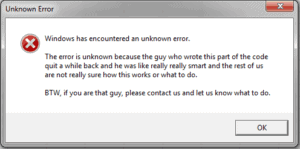 Do you have a extension, add-on or Excel utility you like? Please Share!!