The internet browser has been a work in progress since the beginnings of the internet. Most of us didn't have the privilege to use WorldWideWeb which was released in 1991 and is known as the first internet browser. The reason is that it was quickly rendered useless when Mosaic created the first browser to bring images and text together (thank heavens). Soon after, Netscape Navigator brought color and vibrancy to the internet.  Browsers would continue to get new modern looks, adapt to the latest internet coding language, and include new features such as tabs to improve the search experience.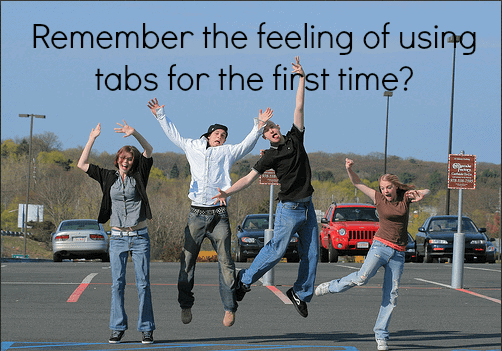 Tabs were an awesome new feature when they first appeared, but browsers have moved far beyond that. The question you need to ask yourself is are you utilizing all the latest tools that available under the hood of your browser?
As digital marketing professionals, the internet is our morning, afternoon, and evening meal.  It is crucial that we are aware of all the tools available to us so that we can perform the best work we can for our clients in the most efficient amount of time.
In this post I am going to focus in on the best and most useful built in tools, time saving techniques and extensions that are available on Google Chrome (click to jump straight there!). The reason is that Chrome hosts hands down the largest amount of features and customization tools on the internet. Additionally, Chrome holds 55.7% of the market as of January 2014, so this is unlikely to change anytime soon.
Built in Tools for the Everyday Marketer
Chrome is jam-packed with tools and customization options to make your brain go crazy. Some of them, however, seem to have been built just for the digital marketing professional in mind. The following are the tools that I use most often.
Shortcuts and Time Saving Techniques
If I had to choose one reason why I default to using Chrome, it is the time saving options that Chrome is equipped with.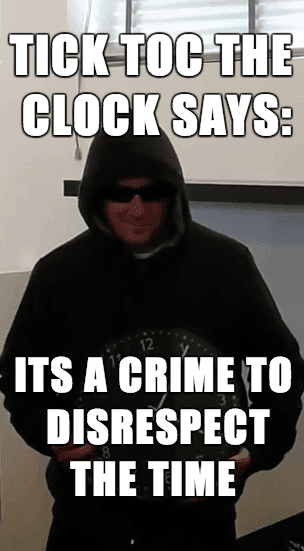 I don't like to touch the mouse when I work, so shortcuts make me very happy. The following are my top 5 most used shortcuts from the complete list that Google so kindly provides.
Ctrl + Shift + T – Have you ever accidentally closed a tab that you were researching? Instead of going into your history, use this shortcut to reopen that tab. Closed 2 tabs? No problem! You can use this shortcut to bring back multiple times.

Ctrl + Page Up / Down – When you only have a few tabs open this is the easiest and fastest way to flip through them. Want to go back and forward within a tab? Just use Alt & the left or right arrows .

Ctrl + Shift + R – Often we make changes on a site but a simple refresh doesn't update the content. Generally this means taking the time to figure out how to clear your cache and then go back and refresh again. Save yourself time and use this shortcut. It does all this for you as a hard refresh.

Ctrl + L – Instead of clicking on the omnibar, jump straight to it with this shortcut. Combine this with Ctrl + T, which opens up a new tab, and your mouse will suddenly feel like it's just taking up space on your desk.

Middle Mouse Button Click – This is one of the most useful short cuts out there. Just click on a link using the middle mouse button and it will open as a new tab.
Shortcuts are just the tip of the iceberg. If you are like, me you have a routine in the morning. You turn on your computer, open your browser, and then immediately load the same pages each day. Maybe it's your mail, calendar, and work schedule. Then you make your coffee and go to the bathroom. Please save yourself the agony of waiting to get your first coffee of the day and start using auto loading tabs. This is one of the most underused customizations, and it's so easy. Just go to settings and choose to "open a specific set of pages" under startup.
The real time saving, however, come alive through the use of Chrome Extensions. There are literally thousands of Chrome extensions available out there and anything to which I find myself saying "I wish this existed" is an opportunity to find a tool that could save hours. Take "Search on Bookmarks" for example. I am often forgetting in what folder I stored a specific bookmark or what exactly I called it. So I finally decided to see if there was a chrome extension available that allowed me to search my bookmarks. A simple Google search showed me there was and it does the job perfectly.
Another awesome time saving extension is "OneTab". This is great when you need to close your browser or restart your computer but you don't want to lose your bookmarks. This tool saves all your tabs for you and allows you to reopen them at a later time. You can even customize favorite sets of tabs that you can open when the time calls for them.
Protip: For the obsessive (like myself), you can even create custom shortcuts for your extensions. Just go to Settings/Extensions and click on "Keyboard Shortcuts" at the bottom of your list.
A Digital Marketer's New Best Friend
Chrome Extensions do not end at cute time saving tools. There are many very powerful extensions built specifically for SEO or, like Google's "keyword planner", can be "MacGyvered" for our own purposes.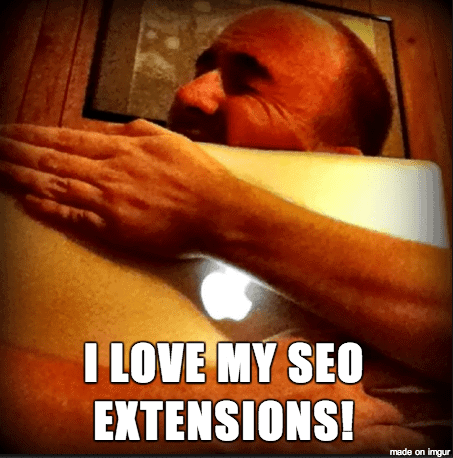 When I originally wrote this post I compiled all the extensions that I use and organized them by purpose. I then started researching and testing out extensions that other digital marketing professionals are using that I may have missed (i.e Top 10 Chrome Extensions on YouMoz).  However, the list got so long that I couldn't include them all in this post. Instead I surveyed my team and created the "Kahena Favorite 10 Chrome Extensions for Digital Marketing!" Note: if you are interested in seeing the full list you can find it here.
I realize that some of these extensions are available or have similar versions on Firefox, the second most used web browser. For the Mozilla groupies out there I also included links to these extensions below, where applicable.
Now that you have some great extensions lined up you must start taking advantage of Chrome's ability to synch settings, bookmarks, and extensions on any computer. This in my opinion is the greatest things since tabs. All you have to do is "sign in" under settings and your browser will appear identical to how it does at your office or home or wherever else you like to SEO on the go.
Closing Thought
Google Chrome can be likened to a smartphone. In 2014, if you are walking around with a "feature phone", you just aren't going to hack it with your clients. "Snake" is not going to help you optimize a mobile website. I would know because I finally switched to a smartphone this week as my first pay check from Kahena came in 🙂
You need to take advantage of the technology that is out there. Don't be a fool and think that a browser is there just to help you search the internet and play Flappy Bird once you deleted it on mobile. The browser is a powerful tool that is there to be exploited.
If you have any favorite tools, techniques, or hacks that you like to use on Chrome, please share it with the world below!