This is part 8 of our 8 SEO Gifts for Chanukah series breaking down some basics of Search Engine Optimization.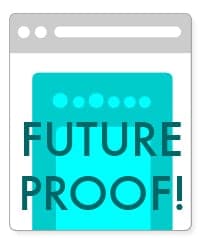 With more and more Google updates every day that throw businesses and online marketers of all sorts for a loop, a common question heard these days in internet marketing circles is: What can I do to future proof my SEO?  Look no further my friends, and sing along!
For the eighth day of Chanukah, Ari Roth gave to me: many ideas about future proofing your SEO!
OK fine, so it doesn't quite fit with the famous Christmas song, but it's pretty close, right? RIGHT?!  On that note, let's begin 🙂
Future Proof or Future Awesome?
Before we get into specific tactics, I think it's worth it to rephrase the question.  Ultimately, future proofing seems to imply the desire to passively avoid some sort of future calamity.  Though avoiding calamity is definitely not a bad thing, a better plan is to proactively look for ways to kick a$$!
What do I mean by this?  Glad you asked!  By way of example, we recently had a client who mentioned that they understood that content was hugely important for their web business.  We wholeheartedly agreed, but asked where the content would be kept because there was no blog.  If you're serious about a content strategy, there are only so many CMS pages you can create before creating a blog becomes a better idea.
One more example: SEOs seem to agree that getting involved in the community can lead to some juicy links if you do it right.  To borrow lingo from Simon Sinek's TED Talk for a moment, looking at it this way is bad because you didn't "start with the why".  Giving to others creates meaningful relationships that are far more valuable than links, though links are a nice byproduct.  Think of it this way: if links are somehow devalued next week, what will you have left to work with?  Thinking like that is how you "future proof"!
(Insert Common SEO Platitude Here)
What is the platitude I'm talking about?  Focus on the user, not on the algorithm!  I think I missed the memo that said that line needs to be mentioned in every SEO article these days.  Despite the rising cliche status, there is huge value in ascribing to this method.
Though some consider Google the big bad wolf in the world of SEO (and this argument does have its merits), I do believe that even they want to give their users results that legitimately help them.  If they don't, Google might go the way of Ask Jeeves or Lycos.  Therefore, providing what the user wants will always be the gold standard in SEO.  But how do you know if users like what you're offering? By tracking everything!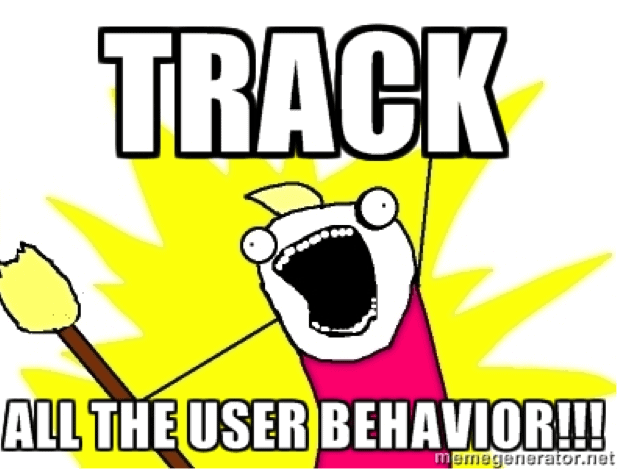 Manual Link Builders Are Doing it Wrong
Some SEOs, both in house and at agencies, seem to think that guest blogging and one-by-one outreach is still a viable long term strategy.  I could not disagree more.  You may get a couple of links from such an effort, but at what cost?  How many internal hours need to be spent finding targets, customizing pitches, and emailing back and forth?  When the amount of time and resources you spend to get a link exceeds the value you get from the link, it's time for a change.
Instead of manual outreach, try…no outreach at all!!!  Think about the last thing you shared on Facebook or on your site/blog.  Did you do it because someone emailed you asking you to share?  OR do you hate when people ask you share irrelevant crap, and you shared because you saw it, it caught your eye, and you liked it?  Don't answer that, it was rhetorical 🙂  Seriously though, it's time we focused more on what the user actually likes.  Gather demographic data and target those people organically!
Alternatively, if you must use manual outreach, do it in reverse.  Interview experts or ask *them* to guest post on *your* site.  Not only will they probably link to your posts because you baited their ego, but their followers will pop on over to see what you're all about.  If you've done everything right, you might earn a bookmark and a frequent visitor.
Mobile is the Future
Though for now, the absolute necessity of mobile optimization depends on the industry, there is no debating the fact that society is headed in an increasingly mobile direction.  You're already behind the majority of quality sites if you don't have a mobile optimized site yet, but telling people that you don't have a mobile optimized site in 5 years (max) will be tantamount to telling them that you're still on dial up!
Don't believe me? Check out the stats!
According to Google's Databoard, 24% of all media interactions occur on PCs, while almost DOUBLE that percentage (47%) occur on smartphones and tablets.  Smartphones by themselves are a common starting point for a variety of activities such as online shopping (65%) and even planning a trip (47%).
According to Pingdom, the mobile share of worldwide web traffic has increased by over 160% between 2010 and 2012!
According to Microsoft, mobile internet usage should take over desktop internet usage by 2014!
Bottom line, get on the phone to a developer, and have them draw something up ASAP if you really want to stay up to date.  If you don't, in addition to providing bad user experience, Google will rank you lower for the huge amounts of mobile searches!
Final Note
Just like all of these factors have become big in recent days, new and unpredictable factors could emerge in a month, a year, anytime!  It's of paramount importance to keep reading articles like this one about trends and new ideas.
I hope you enjoyed our Chanukah blog series.  Please let us know if you have any feedback in the comments below 🙂