Our Favorite Tools and Resources for Mobile Success
(Note: Updated February 4, 2014 with some up to date information about our favorite tools and how we've shifted using some of them.)
In the first post in this series, we claimed that the current ASO toolbox is on the lame side, but we also admit that's a little harsh. Especially as the weeks have gone by, we've seen more and more improvements in the tools, the services they offer, and their accuracy, not to mention the great blogs we've been reading. So, I just wanted to take a moment to lay out the tools we did love, the ones we want to check out, and the ones we wish existed. Please feel free to comment below with thoughts on these or any tools you've had success with. For our ASO cheat sheet, check out post #2.
And they are..
MobileDevHQ


If you've read all the ASO literature, but you still want someone to double-check your work, Mobile Dev HQ might be a perfect fit for you. They provide suggestions on keywords based on what you put in yourself by removing duplicates and using other search data to help you.
February 2014 Update: Our very own Ari Roth spoke to MobileDevHQ's CEO Ian Sefferman after SMX Israel 2014, and it seems that this toolset has taken a major step forward in recent months.  Now available to smaller developers who are focused on just a couple of apps is their full suite of (unlimited) keyword and competitor tracking for both Google Play and iOS.  MobileDevHQ has certainly become our favorite tool for rank tracking.
Sensor Tower / App Store Rankings


Out of all the ranking tools we've used, this is the most accurate we've found. We still spot check manually (and use a tool we built ourselves for automatic competitive landscape reporting), but so far we've found their numbers align with ours. The Android rank tracker is still in beta, so it's on a subdomain for now. In addition, Sensor Tower (formerly known as App Store Rankings) provides approximate figures for traffic, keyword difficulty, and the number of apps listed in addition to rankings. Other sections contain category ranking reports and a keyword research tool which shows who is ranking for a certain term, when their last update was, and all-time reviews.
February 2014 Update: We used to use Sensor Tower for rankings, but when Google Play changed their web store format in July 2013, we saw very different rankings for a huge number of terms which we were not seeing via our manual searches.  This inaccuracy caused us to explore other options.  I should note that it is very possible that this problem has been fixed between now and then, but even so, MobileDevHQ's price (free) and unlimited keyword package isn't being seriously challenged by Sensor Tower at this time.
App Annie


In addition to its great informational resources, AppAnnie just came out with a full suite of analytics for Amazon (what we here at Kahena consider to be the up and coming contender in the app store game. More on that to come).
SearchMan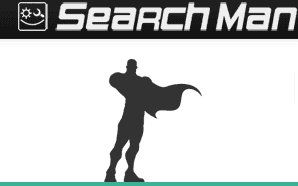 Although we haven't used any of SearchMan's tools, we've read some really great studies and articles from them. For example, check out this article from VentureBeat on why it's easier to get discovered on Google Play than the iTunes App Store. Keep it in mind as a great informational resource.
Flurry


Flurry helps you "thrive in the new app economy" and is being billed as one of the top 10 mobile advertising companies. Among its users are Starbucks and Angry Birds, so you'd be in good company as you analyze how to best monetize on your app.
Straply


We haven't had a chance to run full scale comparisons on Straply but we did check out a few rankings that seemed fairly accurate. They also provide a full list of all keywords you're ranking for, which I really enjoyed (some surprising terms on there!). We're looking forward to seeing more from them.
Santa -we've been good!
And as a reward, we want a real keyword tool. Although we've seen a lot of keyword research tools out there, we haven't found one that gives us real search volume (local and global) like Google's Keyword Planner for the App Stores.
Bonus Round

We are so happy that there are now in-app analytics. WHAT?! Did you even know about that? Universal Google Analytics (in beta) was only recently released to the public at the end of March and it's (not to be a nerd) actually really exciting. We're going to write all about it next so stay tuned!
This list is absolutely not conclusive, so we'd love to hear from you if you've had success with a certain tool or found another great informational resource. Please leave a comment and share the knowledge!