SEO is growing and evolving all the time.
Fifteen years ago, keyword stuffing and spammy content were the way to get to the top of your search engine of choice. Thankfully, search engine algorithms have changed dramatically, meaning that natural, and well-intentioned information, together with a user-friendly and technically sound website is more likely to land your website a spot in the top ten results.
Bearing that in mind, let's jump into six of the most under-rated, important fundamental principles of SEO that certainly aren't going anywhere in 2022.
1) Understanding (And Mastering) Search Intent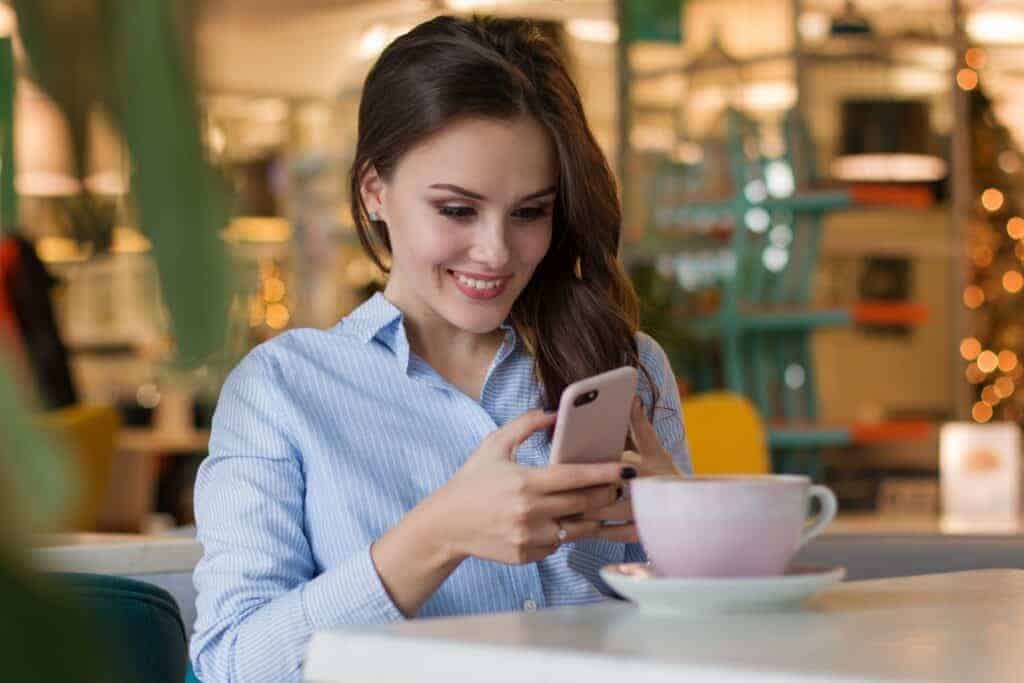 Search intent is the end goal a user has when putting a keyword or phrase into a search engine.
For example, take someone searching for 'baseball.' They may want to learn more about the sport's history. They may want to see when their team's next game is. They may want to buy some baseballs for their child's little league team. One term, three totally different outcomes.
 Navigational. People that want to visit a particular website or page. After all, it's a lot easier to search for 'Twitter and click on the first result, rather than it is to type in 'www.twitter.com' if you don't have it bookmarked or saved in your browser.
Informational. People that are looking for data surrounding a specific topic. Examples of informational queries include: 'when was baseball invented', 'how heavy is a baseball?' and 'who is the best baseball player of all time?'
Transactional. People that are interested in, and / or want to buy a product or service. Whilst you'll find many branded terms here as web users have done their research and know what exactly they want to purchase, generic terms like "food near me" are considered to be of transactional search intent, seeing as the user is clearly interested in purchasing sushi near their location.
When performing keyword research and analysing lists of keywords that people are typing into the search engines to find your site, it's essential to understand the intent and deeper meaning behind them, and either update your content accordingly, or create content that complements the nuance of what exactly is being searched.
How can you tell if your page is not resonating with searchers when it comes to intent? Run a search for your query and ask yourself honestly if your page should be ranking with the top results you see. Is the SERP filled with product pages, or rather with informational guides? Is Google choosing to return features such as a local map pack, or a recipe pack for your query?
Take a look at the graph below. This specific keyword is ranking on the first page of Google and is getting a hefty number of impressions, but has an incredibly low click-through rate.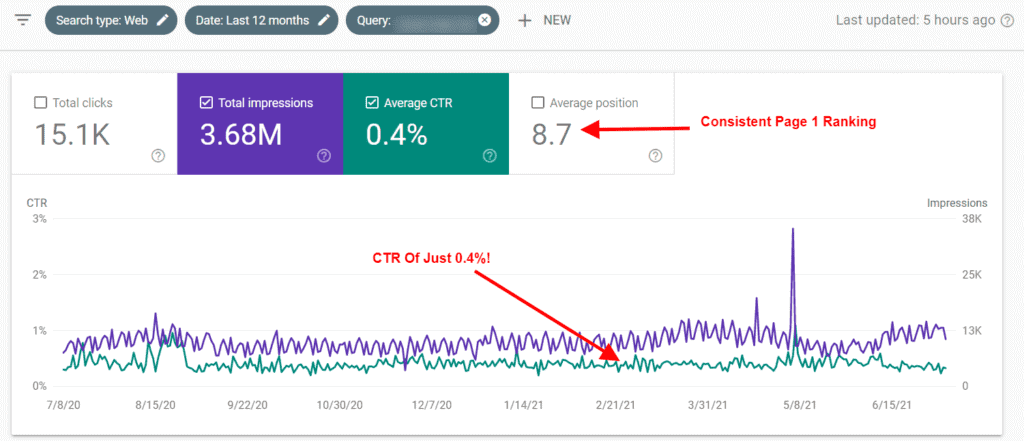 Ranking for high volume keywords is swell, but if those keywords are not driving traffic to your site, is it even worth investing the effort and resources needed to rank for them?
Well, in certain scenarios it is. But that's a discussion for another time.
Using Ahrefs clickstream data, we can see an estimated breakdown of clicks from a specific keyword being searched 1.3 million times per month.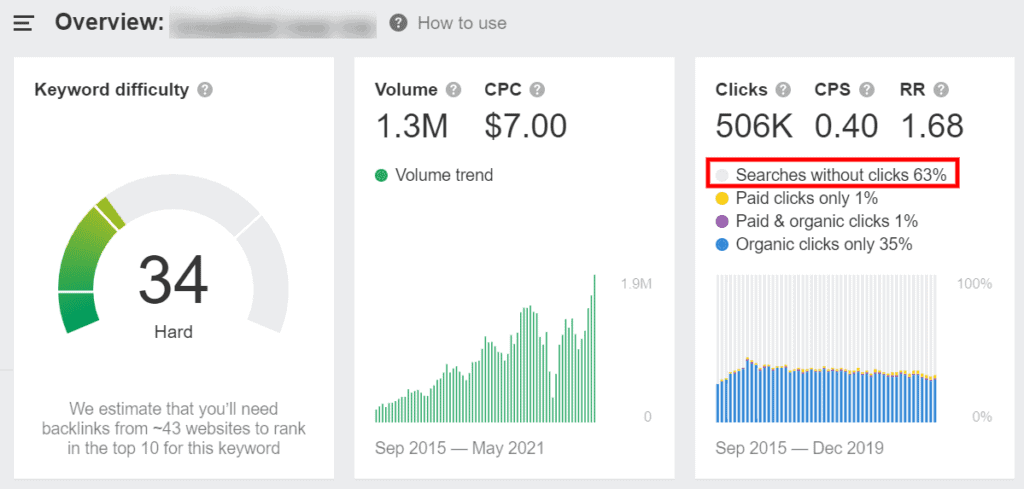 A staggering 63% of searches for this specific keyword result in zero clicks.
Summary
Check out the search engine result pages (SERPS) to see what page comes up highest for the keywords of your choosing. You can see how your pages compare with your competitor's web pages, and make adjustments accordingly.
Study your on-site engagement metrics drilled down by landing page. If you're not seeing any conversions, accompanied by a high bounce rate and low time on site; you probably need to assess the quality of the traffic (at the keyword-level) that you're bringing in.
You can also poll your web users directly. Create a pop up asking them if they found what they were looking for when they exit your site. You can use this information to see if your content aligns with what they need.
2) Mobile-First Indexing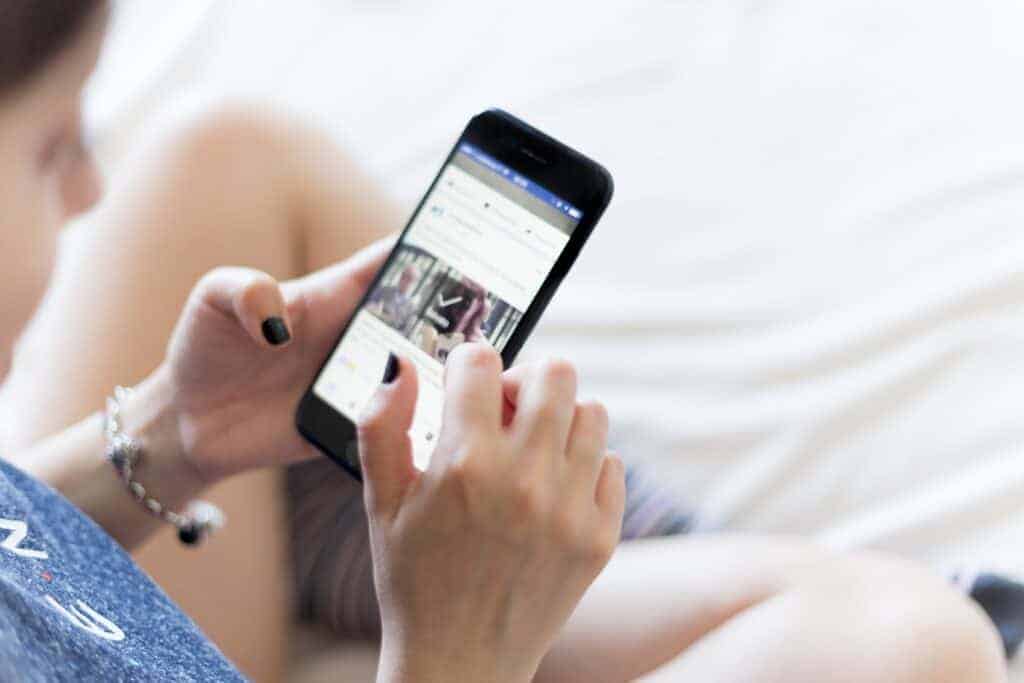 It's strange to think that when Google came into being in 1998, mobile phones were the size of bricks. Nowadays, they're a lot smaller, sleeker, and everybody has one. In fact, smartphone ownership worldwide has grown by 74% since 2016.
Mobile-first indexing was enabled by default for all websites in Google in 2019. Contrary to popular belief, it's not just about mobile-friendliness and your site looking good on a smartphone.
Mobile-first indexing means Google uses the mobile version of your website's content for indexing and ranking. That means if your mobile site is poorly optimized, then your website rankings will take a hit. Conversely, a crawlable mobile site will give your website an edge in the SERPs.
It's essential to check that your mobile experience matches the one on desktop. Ensure your mobile site loads quickly, all internal links (including menu, navigation, and footer links) are present, and your title tags are accounted for.
Summary
  If you can't navigate your own website on mobile, Google will probably not be able to either.
3) Technical SEO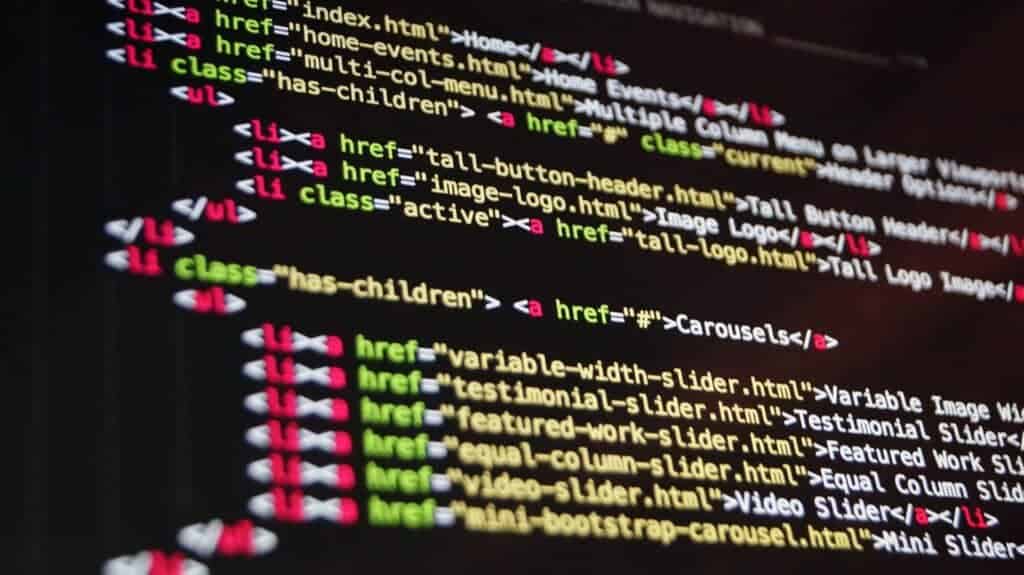 Technical SEO can be challenging for SEOs to get their head around, especially when they're new to the field. It can be a great foundation to lay the rest of your search optimization efforts on though, so it's crucial to get it right.
At the most basic level, Technical SEO relates to the specific optimizations that can help bots crawl and index your site more efficiently. Think XML sitemaps, robots.txt files, website security, URL errors, JavaScript SEO, and rendering.
Oftentimes it's difficult to directly attribute Technical SEO work to keyword ranking improvements, however, addressing and fixing issues that are impacting the crawlability and indexability of the site (or specific pages on it), is crucial to allow your site to perform as best as possible in Search Engines.
Two of the most important tools to use for a technical SEO audit are Google Search Console, and Screaming Frog.
The index coverage report in Google Search Console highlights all URLs that Google is having some form of technical difficulty with and that haven't been indexed (and therefore won't show up in the SERPs).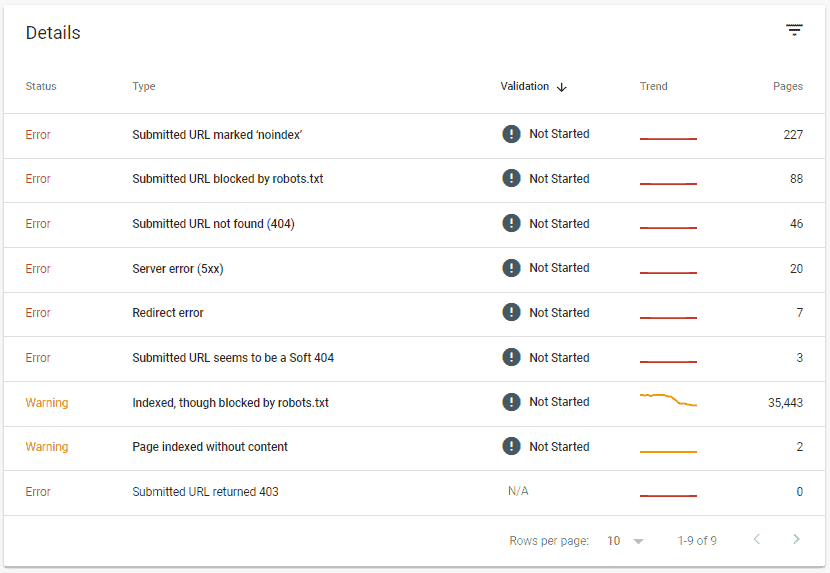 The second is Screaming Frog. Screaming Frog is free to download and use with limited features. A paid license unlocks features needed for most sites requiring a real technical audit. Alternatively, Screaming Frog provides a free, limited version for up to 500 URLs. You can use this program to crawl your site (or specific pages), to check for just about anything related to on-page and Technical SEO, including metadata, redirects, links, schema markup, site security issues, and much more.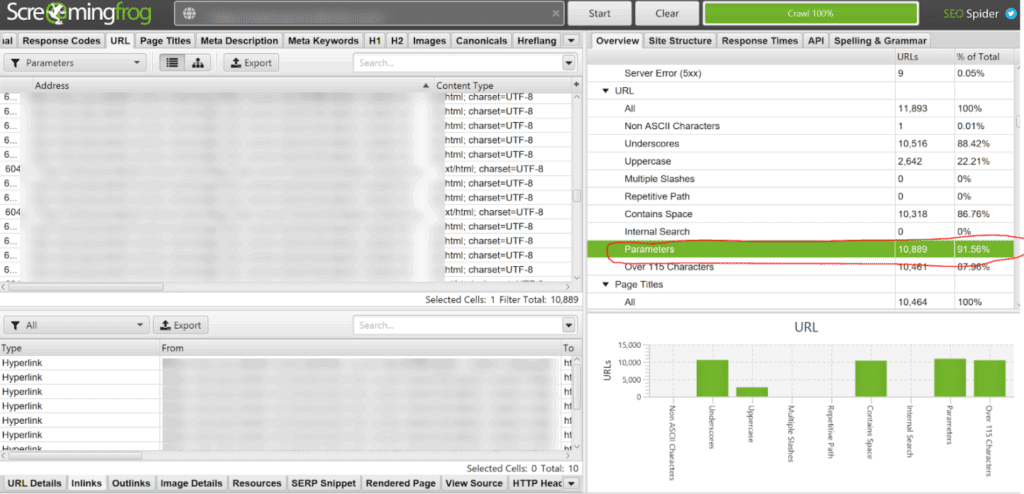 A recent crawl from a client's website, revealing that URL parameters are being dynamically injected, creating multiple versions of pages that are being crawled and indexed by search engines.
Summary
Regularly audit your site for technical SEO issues to make sure search engines can crawl and index your site optimally.
4) On-Page Optimization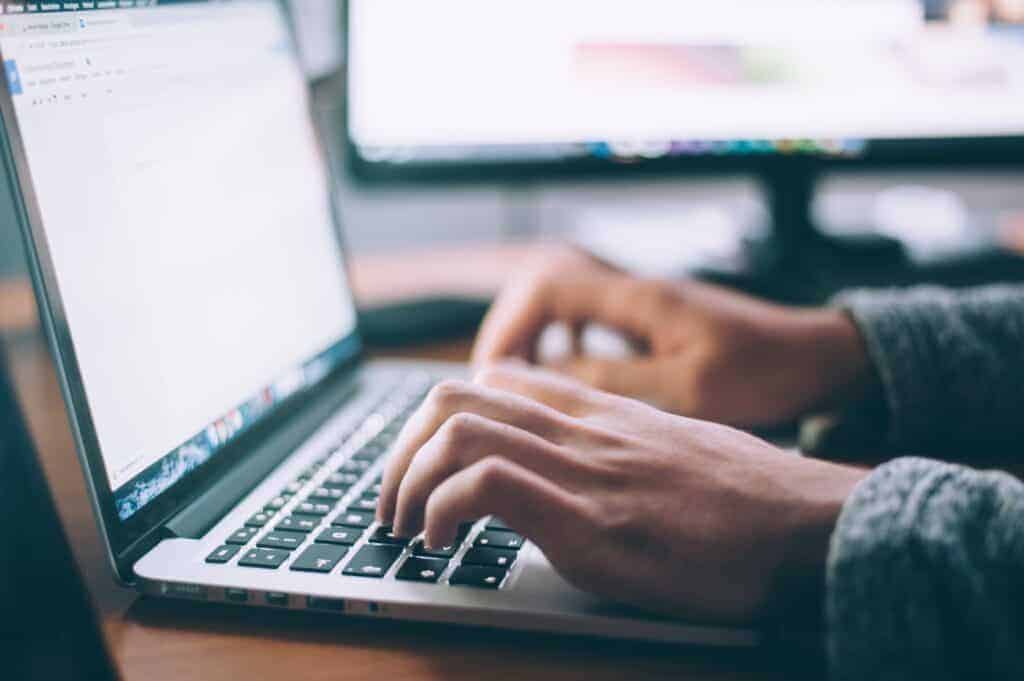 On-page optimization (sometimes also referred to as on-site optimization) is the process of optimizing your page for ease of understanding, readability, and digestibility for both users and search engines.
As a process, it's often overlooked. We've all forgotten to include alt text or meta descriptions at some point. However, it can be one of the simplest ways to give your pages a leg-up in the search engines.
Some of the things you can do on your page to improve your search engine presence include:
Title tags. Think of your title tags as your shop window on the search engines. They will tell your prospective visitors about what your page is about.
Meta descriptions. Okay, meta descriptions don't play an active part in SEO as such. However, they can be a helpful way of giving users a preview of what they can expect when they visit your site. Craft them wisely, and you may see an increase in CTR to your page.
Headings. Headings not only break up your content and make it easier to read, but help add additional context to your page for search engines.
Page text. Using the right words in your page content will help you rank for keywords and phrases in the SERPs.
Internal linking to key pages. We've all been told external links are what matters when it comes to SEO (more on that later). However, internal linking helps spread link equity and tells the search engines an idea about how your website is structured.
Alt text. A descriptive alt text on your image not only gives your site a boost in the rankings but can also help visually impaired users.
5) Backlinks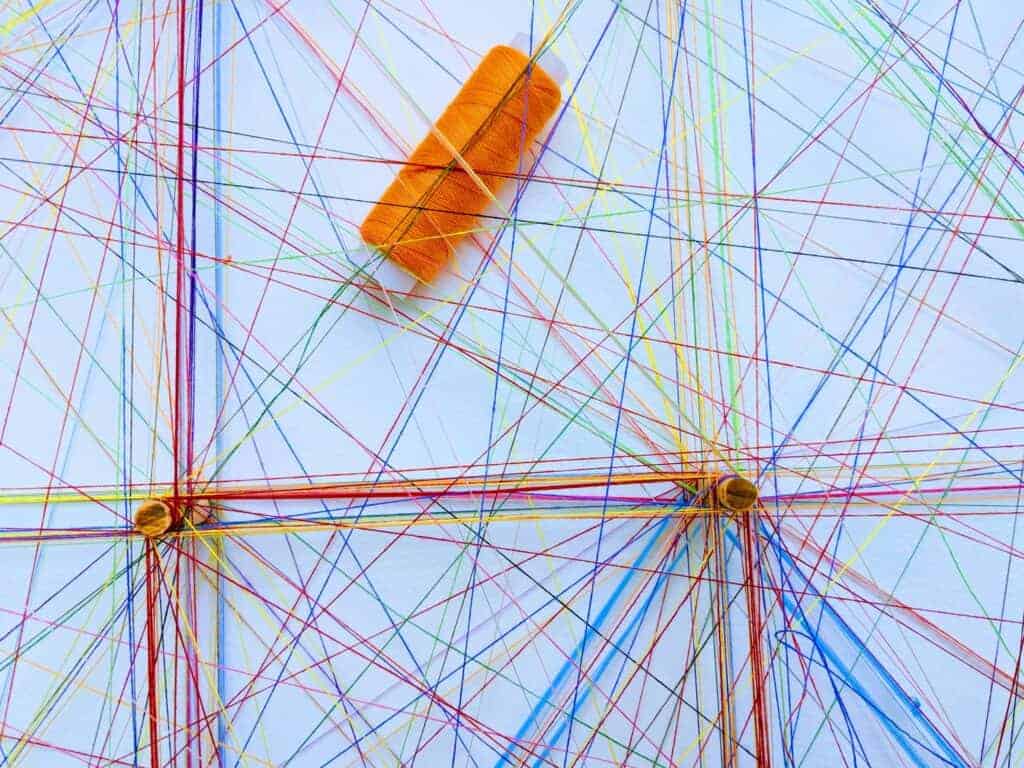 Links as a ranking factor is still very much alive and well, as Google continues to confirm time and time again. However, gone are the days of sneaking a black-hat SEO $10 under the table to get your website on a hundred directories. Nowadays, it's all about natural, high-quality backlinks from trusted sites.
Google still sees backlinks as one of its top ranking signals for SEO, showing which pages you and others endorse. Think of backlinks as votes of confidence in your site – that other websites like what you do so much, they'll give you a valuable endorsement from their site.
As you can see from the chart below, a clear positive correlation exists between the amount of unique websites linking to your site, and the more keywords ranked for.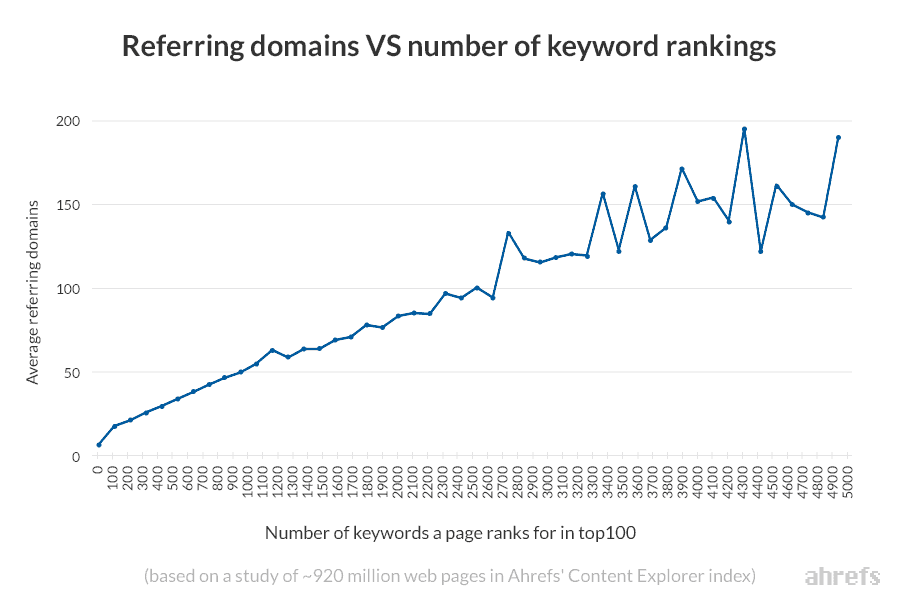 One of the best ways to earn natural backlinks to your website is by creating quality content that is genuinely useful to people, that they would want to share. Research what people are looking for online and create valuable resources like blog posts, white papers, infographics, and videos.
Summary
Good link building does take time. However, a quality, 'followed' link will be worth its weight in gold for your website.
6) Page Experience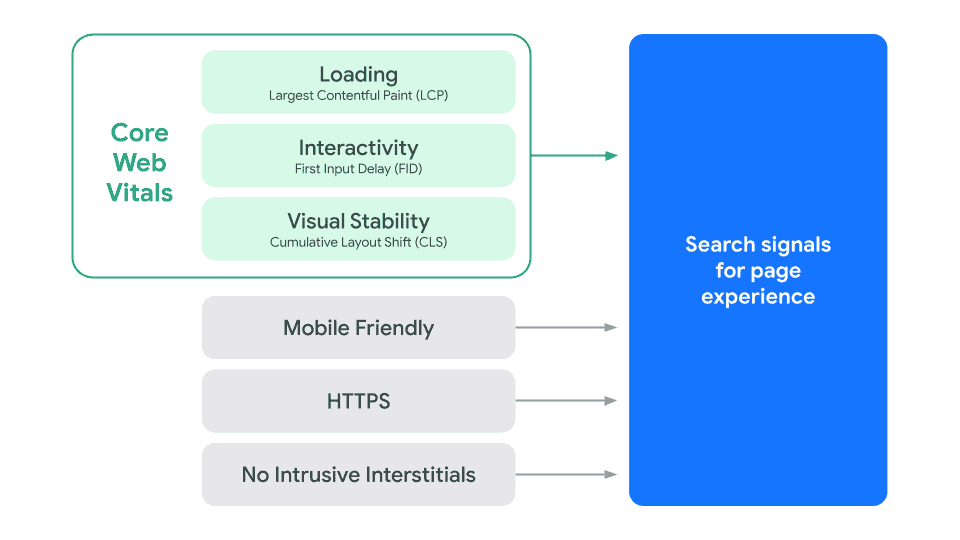 Fully rolled out in August 2021 after a long notice period by Google, the Page Experience update's overall goal is to ensure that websites provide a top quality experience for users.
Simply put – Page Experience is an algorithm update that assesses several different signals to give each website a 'page experience' score.
Here are the signals, and what they mean:
Core Web Vitals
Core web vitals are metrics that identify not only the speed of your website but also how it behaves and feels. The higher the score, the better the overall user experience.
They are:
Largest contentful paint (LCP): The time it takes for content blocks to load on the user's screen.
Cumulative layout shift (CLS): The fraction that links and buttons shift by when a page is loading. If web page elements move around while a user is loading a page, they are going to get very frustrated.
First input delay (FID): This metric measures input latency – the time it takes for an element on the page to respond when a user clicks on it.
Mobile usability
More and more people than ever before are visiting websites on their smartphones, and they deserve the same experience as people on desktop. With this page signal, website pages must be usable on mobile, with no errors.
Security issues
The rise of the use of the internet has led to unscrupulous people trying to exploit vulnerabilities in websites. With this in mind, Google wants to prioritise safe sites over potentially risky ones. Any security issues (for example malware) will cause a drastic drop in page experience score.
Use of HTTPS
If people buy products or provide their sensitive data online, they want websites to be secure. If a page is served over HTTP instead of HTTPS, this will have a negative impact on the overall page experience.
Intrusive Interstitials
Have you ever been on a website and been served an advert that you couldn't click out of? This page signal is for you. Pages must not serve adverts that distract or ruin the user experience, for example, interstitial ads that cover the entire screen.
Summary
These signals are all things that users find important on the websites they love. All else being equal, the better a website's page experience score, the more likely a web page will rank highly in the SERPs.
Wrapping up
SEO can be one of the most complex digital marketing disciplines to get your head around. What worked for you a few years ago may not necessarily work for you now.
However, creating authentic content that will delight and inspire your users, together with making sure your website is in sound technical shape will always yield great results. Here are our key takeaways:
Know what your searchers want to see on your website
Design your site with mobile phones in mind
Always make sure your pages are indexable
Don't neglect on-page SEO
Build high-quality content that people want to link to
Work on your website's page experience
Follow these guidelines, and your website will rank in the SERPs in the months and years to come.