Well, it was a bit hard getting back to work today after such an amazing time yesterday at SMX Israel 2013, a tremendous event organized by Rusty Brick's Barry Schwartz, who deserves an immense thank you from the entire digital marketing community.  Now that I've gotten through all my client emails from the weekend, I thought I'd go through a brief recap of the day for those who attended and especially those who missed out!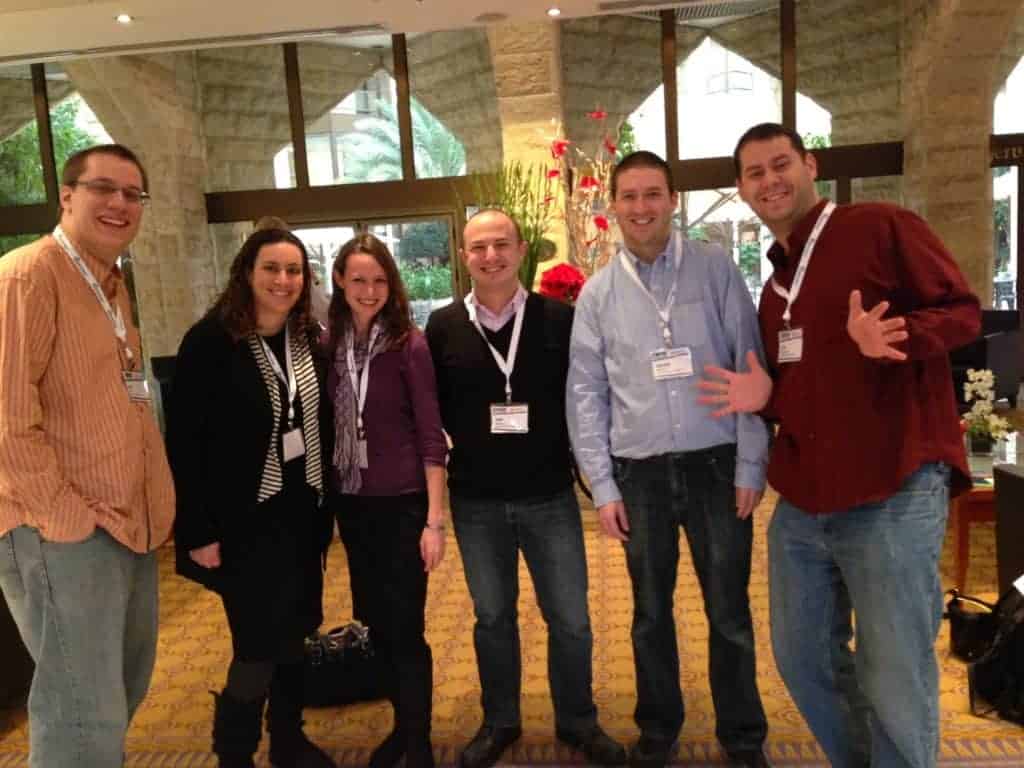 Networking
The entire day was choc-full of amazing networking opportunities in every niche within the digital marketing sphere.  I talked to simple webmasters looking for ways to improve their sites, social media consultants, SEO experts, PPC and Advertising folk, and everything in between (the "Legal Issues in Search" panel even attracted a few lawyers)!  Overall, the number of Twitter followers and Facebook friends I gained in the past 24 hours was solidly in double digits, and I was certainly not alone in that regard.
Presentations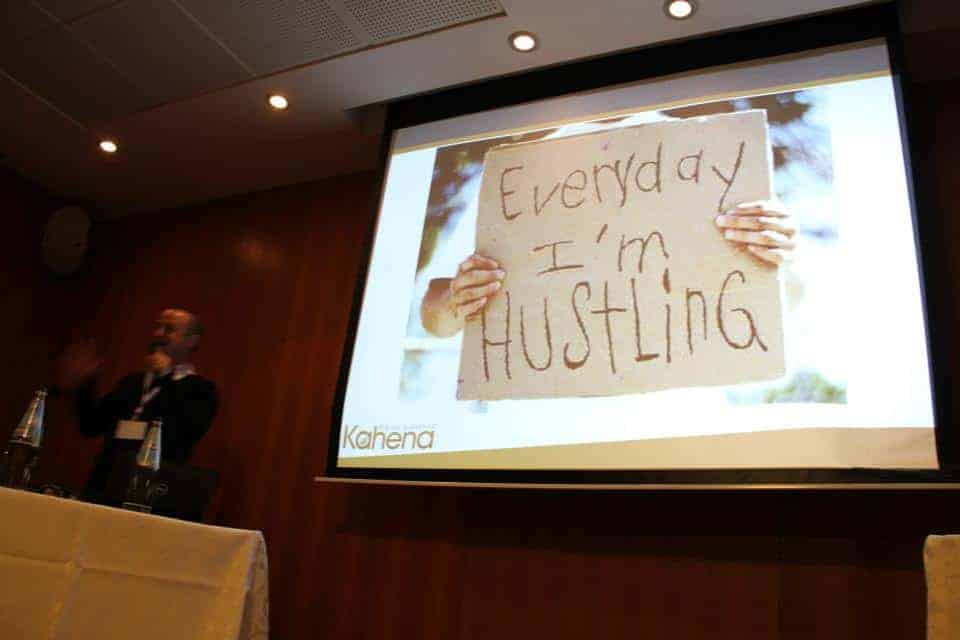 Besides the networking, the reason so many people came was to hear the amazing presentations.  Among the bigger names presenting were Google's John Mueller (albeit via video conference), Internet Marketing Ninjas' Jim Boykin, and AimClear's Marty Weintraub.  We also heard Kahena's CEO Ari Nahmani talk about Aggressive SEO and Head of Performance Marketing Ross Plotkin address the Search, Display, and Retargeting Mix.  It was a real thrill to hear what all the experts had to say, and I learned a lot from nearly everyone I heard.  I'm just upset they didn't invent a time machine so I could have been in all three sessions during each time slot!
Top Takeaways
Without further ado, here are the top 10 things the Kahena team took away from yesterday's conference:
According to the famous Irish Wonder, spinning content is hard! Doing it properly takes a lot of work via tools like ContentMango, and fresh content should be considered because of this.
Getting too many backlinks from other sites' homepages can be a spam signal to Google and can result in a penalty.  Aim for inner pages too!  Also, don't think that all is well just because you get links from high quality domains – Jim Boykin showed an example of a store that got banners on the sites of all their high quality partners, but there was exact match anchor text underneath that led to a penalty!
Link building is all about relationship building.  Do something great for somebody, and get a link back to your site as a result, not the focus of the discussion.  Only *incredible* content is king in today's world.
There is a good type and a bad type of bounces from your site.  The good type is bouncing to other sites because it signals a query being answered.  This is especially true of bounces to social media sites because it can involve sharing.  The bad type of bouncing is the searcher going back to Google from your site.  This signals that your site didn't provide the necessary information, and Google may lower your ranking if this happens too much.
Attribution modeling is awesome! I had never heard of it before, but it makes a ton of sense – sources that don't register in Analytics may be helping you more than you think!  The default is for only the last touch to get credit for a conversion, but others may have come first and pushed the user in the right direction.  With attribution modeling, you can give proper weight to each source.  You can add this feature to your Analytics via the Beta here.
Engagement is great, but low engagement isn't necessarily bad.  How? If you land on a product page, you might just buy with one click!
Mobile search is taking over.  According to Paul Vesely, 1 in 5 smartphone users used their phone to make purchase around Thanksgiving alone!  He went on to review multiple options for formatting your site for mobile which was very interesting.
According to Google's John Mueller, you should use the disavow tool even without receiving a Webmaster Tools notification if you think there are links that could negatively effect your site.  This is a pretty big turnaround from other official Google comments I read in the past, but lines up more with the thoughts of the SEO community at large.
Using schema is a great way to increase CTR in the SERP's. Increased CTR from a lower spot is practically the same as ranking higher, so it should be a key element in the SEO toolkit moving forward.  According to RankAbove's Kalman Labovitz, 8 of 10 schema implementations he saw from clients were done wrong, and yet they still brought a significant increase in search traffic.
The SEO community is amazing! We all already knew this, but sometimes it deserves to be reiterated 🙂
AFTER PARTY!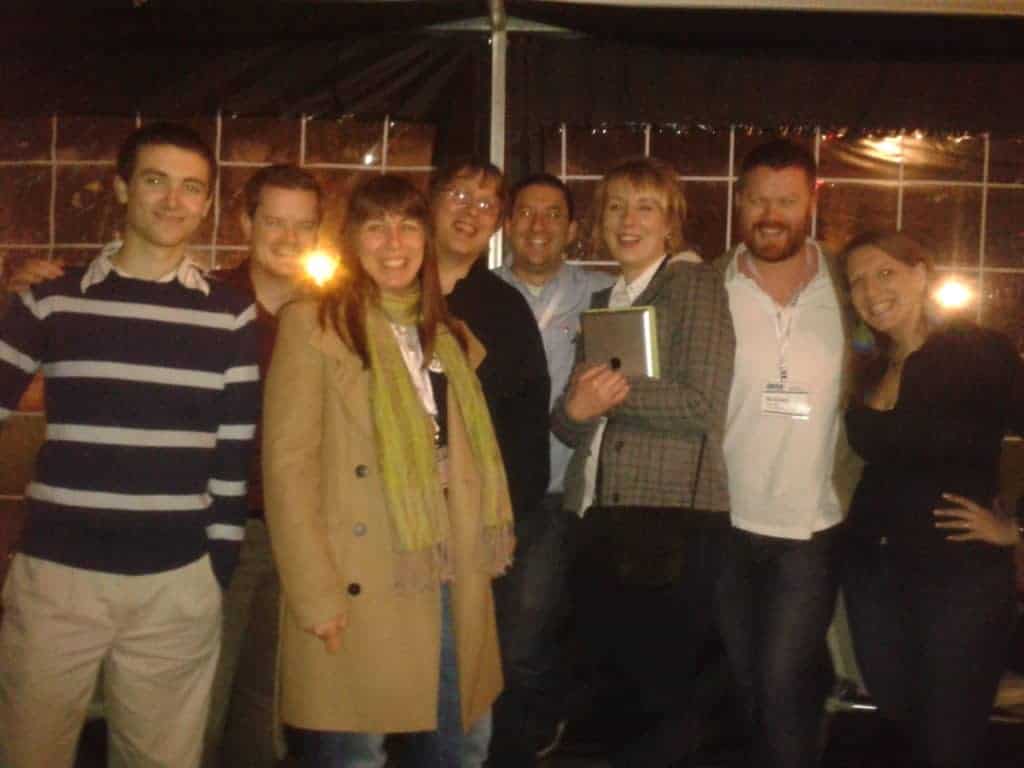 What would a conference be without having the chance to let your hair down when it's over? The Kahena after party at rooftop lounge Alma Al HaGag was a rousing success, and presented a great opportunity to continue the networking.  Jim Boykin even showed up and tolerated Ari Nahmani's geek crush for him admirably!  Fun and lots of free drinks were had by all who attended, especially the always-rowdy Kahena team 🙂
Next Event?
I was totally drained by the end of the day, but it was well worth it.  If you missed out this time around, keep your eye on this space, because planning for KahenaCon 2 is getting underway right now!