Kahena Interview IV – Tim Mayer A long time ago in a galaxy far, far away Yahoo! ruled the roost. Part of that was due to Tim Mayer. As VP, Search Market Share Initiative, he helped grow search query volume by 210 basis points following thirteen consecutive months of query share decline by Yahoo Search. He is now the Vice President of Marketing of ShopAtHome, one of the largest websites offering free online coupons, grocery coupons and cash back rewards. As an elder statesman of the industry, what he has to say is very much worth listening to. It is our privilege to be able to interview him for the blog.
You spent a lot of time at Yahoo. What's it like for you to see where Yahoo is at? It seems like the company keeps changing in management as well as direction. The company is in a tough spot strategically as many of its core assets such as search, mail, messenger, the home page, My Yahoo and even Flickr are no longer best of breed or in categories that are growing or are riding new trends. I like the launch of Axis as I feel it is important for Yahoo to get into the browser game as this is so important from a distribution perspective for search and other content.
You said "The real question has always been around what [Yahoo's] identity is". What do you think their future holds? It is a good thing to have Ross Levinsohn leading the company as Yahoo can hopefully find a focus around media which is something they have remained strong in. If Yahoo can get a focus in this area and reduce its investment in things like search it would be a good direction to go in. If I were them I would outsource search completely to Bing as Bing is investing in this area more heavily and have a better product at this time
You speak at/attend a lot of conferences. Which are your favorite ones? Which previous conference you attended is a favorite all-time one and why? These days I try to go to a couple of conferences a year that are out of my core area of expertise so I can learn a new perspective and some new skills or knowledge. I recently went to Elite Retreat and Blueglass which were nice and small and good networking and content. I always enjoy SMX advanced being in Seattle and running into old friends. The conference that sticks out for me was the Irvine Pubcon in 2002 where I first met Oilman, Greg Boser and Brett Tabke for the first time. It was at a country western bar. It was fun meeting people and an interesting venue. Some people you may recognize in this photo gallery from the conference.
You've worked all over the country – what's it like to be in Greenwood Village and not the epicenters of NY, LA and Seattle? I live in Boulder now which I love and is a great place for the family to live. It is the most beautiful place I have ever lived and there is so much to do from both an outdoor perspective as well as a lot going on in the town if you like to eat and see live music. I have lived in large cities most of my life in New York, Milan, London, San Francisco and Boston. It is nice to have a change of scene and pace. The number of tech companies here is obviously much less than out in California but I am lucky to have found a great role at ShopAtHome.com.
You once said: If you're being entirely organic and going after 'Viagra,' it's like taking a sword to a gunfight. You just aren't going to rank. How do you feel about that quote now? I feel it is still true. Different industries have different norms. The search space has changed now with Google forcing many arbitrage and affiliate companies to change their business model and provide unique value to the user. Spam defenses have become a lot more sophisticated in recent years.
Now youre at ShopAtHome.com, you're up to the whims of Panda, Penguin and all the other issues sites face. What are your thoughts on the continuing challenges facing sites post those updates? These updates are positive as they are forcing companies that either did things that were unnatural or had very thin sites from a content perspective to adapt and change their site and often times their business model. When I say "unnatural" I mean would you have done that if search engines didn't exist? It needs to be all about the user and having fewer high quality pages rather than more low quality pages on the site. This is why the site strategy intersects so much with SEO these days. Creating a good UI for users, working on site performance, creating unique and highly valued content (not thin content that users will not engage with) and community around the site are now both site improvement as well as SEO projects-they are one in the same. The Panda change is quite disruptive to many businesses either from an overall strategy/business model perspective as well as an operational/structural perspective which is why we have been seeing the outcry on the blogs and forums. The Penguin stuff is interesting and much needed- we had a similar Machine learning algorithm in place at Yahoo which would demote people based on over optimization. As always algorithms have to change as people find out what the strong signals are in the algorithm and these might become signals of overoptimization rather than quality which they used to be. The key thing these days is to stay ahead of the game and pre-meditate where you think the search engines are going then you will not be reacting or surprised by the changes that are taking place. Much of this is getting into the search engine mindset, if I was to rank documents/sites what quality signals would I use?
What's it like being a Chelsea fan now that they are so strong? Do you miss the days of the 1980s when Kerry Dixon and Gordon Durie held sway and you were sponsored by Amiga?! Yes I saw my first game in 1977 which was against Everton when Ray Wilkins was the captain and Peter Bonetti was in goal. It is nice that I can now watch all the matches on TV and even get the games in my car on Sirius Radio. The Champions League win and the FA Cup win were amazing after a terrible start to the season. Not only has the team changed but I saw Danny Sullivan's pictures of Stamford Bridge the other day and it looks quite different than going through the falling down turnstiles in the shed in the late 70s and early 80s. Spectating is a lot safer these days which is great for the sport and the kids.
A lot of people in the industry look up to you – who are the people you look up to? I look up to many of the leaders, manager and co-workers, and members of my team I have worked with and appreciate the different things I have learned from them be it leadership skills, operational skills, strategy or people management skills. Some of the people I have worked with that have had a large impact on me are: Ali Riaz and John Lervik when I was at FAST as well as Eckart Walther and Jeff Weiner at Yahoo.
What things about SEO/SEM drive you crazy? People often overthink things and think there is a lot of voodoo in SEO. If you create a great site with good content built for the user you will do well long term. Obviously you need to pay attention to SEO but sometimes people build a site for SEO and lose track of the user experience. I also wish SEO would focus more on the end goal/conversion like SEM rather than just focusing on getting a referral to the site. This would move SEO to being a more accountable and profitable area. People think SEO is free and it is far from it. There should be an ROI equation going on here which would improve the landing page experience and the focus on the funnel and driving more qualified traffic. On the SEM front I find that many failures in an SEM campaign come from laziness such as not creating unique ad copy for ad groups, not using negative keywords and having bloated ad groups. It can sometimes be monotonous work but if you want to do it right that is sometimes what it takes to really outperform in SEM.
You can invite any 8 people (living, dead, fictional) to a dinner party – who do you invite? I have lived in many places in my life London, Milan, Boston, Connecticut, Sydney and have lost contact with many friends in those places. I would be interested in having a dinner party and inviting one person from each place I lived and have lost touch with.
Away from work, how do you like to relax? I like to go bike riding (both mountain biking and road), skiing and playing golf. I also like spending time with the family up in the mountains both in the summer and winter.
You spent some time in Australia – what was that like? Did you get into Australian sports while you were there? I figured I would not get any other chance to spend a significant amount of time down under and it is a much bigger country than one initially thinks. I was able to travel extensively. I reconnected with many of the sports I played and watched when I was in England such as Rugby League and Cricket. There was also Aussie Rules which has some similarities to Harrow Football which I played in my youth.
At Pubcon 2010 you outlined your five key trends that are transforming search. How do you feel about those predictions now? Pretty good- We are seeing mobile queries growing like crazy and the apps space and app discovery importance has been validated by Apple's acquisition of Chomp. The recommendations/suggestions is still playing out but there are many people working on this problem/feature set.
How did you feel about Tim Tebow leaving Denver? What do you think about Peyton Manning coming? I was not a big fan of Tebow in Denver especially now as I am a Steelers fan and the game of his life beat us last year in the playoffs. Peyton Manning coming to Denver is exciting and I will be going to the opener against the Steelers with a bunch of search industry friends.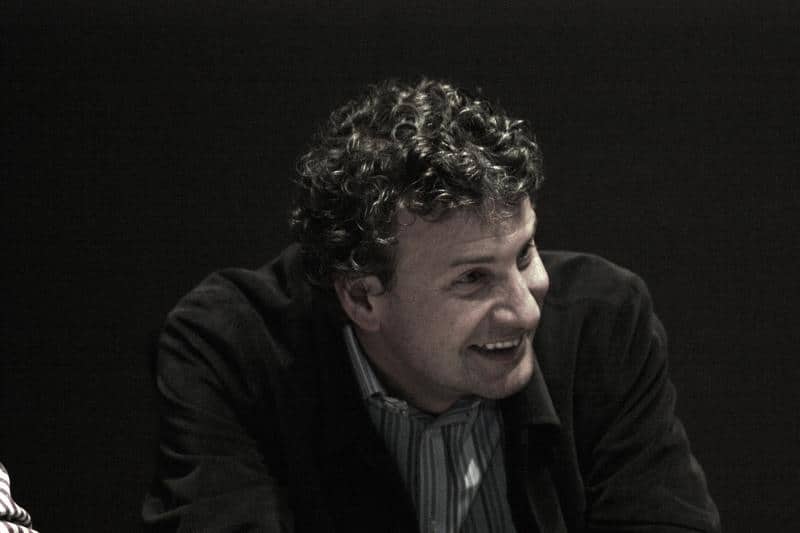 What does a typical day of yours look like? I get up early to beat the traffic which can be terrible for my commute and leave the house by 6.30am. I like to get to work when it is quiet so I can get some thinking and preparation done before the office gets busy. I like to have my meetings all together and reserve time in the morning or afternoon for another solid time of work. After work I like to get to the gym to exercise and wait out the commute traffic. Denver Tech Center to Boulder is about 40 miles so the timing makes a huge difference. At night I get home around 7.30 and do some homework and reading with the kids and have dinner after they have gone to bed.   You've already achieved a lot. What are your unfulfilled goals? Since I just moved to Denver and Boulder recently, I would like to establish myself here from both a personal and professional perspective. I would like to have some success at ShopAtHome.com and grow the friendships I have out here as well as establish new ones. Who are your favorite heroes in fiction and real life? I mostly have looked to my father and grandfather as my role models. They both were successful people in finance and lived with many of the ideals that I aspire to live. Maybe it is a competitive thing for me or my desire to live up to expectations of my family and others. What are your biggest indulgences? I enjoy tasting, drinking and collecting wine as well as going out to restaurants and watching sports both live and on TV. I also like playing cards be it bridge or poker to pass the time Given the demands of your position, how do you achieve the balance between personal and business? I focus on what is the right balance for me and my family and let that guide the balance rather than what other people's views on balance are. It is important to be successful at work, spend time with the family as well as have time for exercise, personal hobbies and friendships. Thanks Tim You're welcome