Kahena Interview XI – Jon Henshaw
Noah didn't have much luck with the raven but then he wasn't dealing with this Raven. When it comes to any tool, the user is only bound by his/her creativity and it is very much like that with Raven. It allows you to go to places that you didn't know possible and they relieve much of the headaches when it comes to reporting. It is our honor to speak to one of the men behind the bird – Jon Henshaw. A man of two Twitter accounts and a man who was hit by a car and lived to tell the tale.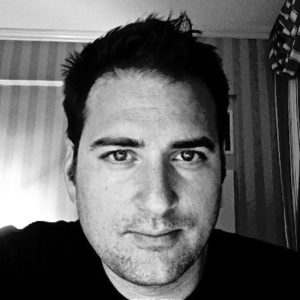 When you started could you have imagined all of the features and services you now provide?
Not really. We were heavily focused on just SEO, and everything we built related to that. Our goal was to centralize SEO related research, management, monitoring and reporting. Then we started to see professionals and teams needing more than just SEO tools, so expanding the platform into social, paid and contact relationship management just made sense to us. We saw it as the obvious direction that the market was going.
What different things could you see providing two years from now?
I can see us providing a lot more things, but I'm not going to tell you or anyone else 😉
What are the pluses and minuses of being based in Nashville?
I've lived all over the United States, and Nashville is by far one of the best cities I've ever lived in. It's the perfect size, the people are incredibly nice and it's an amazing place to raise a family. If you also consider the food and music scene here, the overall quality of life in Nashville is quite good.
I also like that it's not a technology town, which keeps us focused on our own business. That has contributed to our growth.
As for minuses, I really can't think of any, other than it can get hot and humid here.
What are some of the weird requests/feedback you have got from customers?
The best request was to integrate Grooveshark, which we would have if it had made any sense whatsoever 😉
Having the data and numbers is one thing but you also have to be able to interpret them and sometimes they can be interpreted in diametrically opposite ways. What are your thoughts about that?
In general, we've stayed away from coming up with our own data interpretations. We've done some simple analyses, such as with our Quality Analyzer and Insights tools, but we mostly rely on industry standard metrics like the ones that come from the Google, Mozscape API and Majestic SEO. So I don't think you get much diametrically opposed data inside of Raven.
We do realize that different people have different strategies, which is why we developed CustomRank. CustomRank allows you to create your own analysis score based on the metrics and weightings that matter most to you. We plan to launch that inside of Raven before the end of this year.
You can invite any 8 people (living, dead, fictional) to a dinner party – who do you invite?
8 is a lot of people to me. My idea of an amazing dinner party would be to invite my two best friends from college, Brent and Murph, who I rarely see anymore. We would drink bourbon, eat BBQ and watch a ridiculously stupid movie that is only funny when watched with close friends. I really only desire the companionship of my family and trusted friends.
What insights has Raven Tools given you about SEO professionals or agencies? Anything surprise/shock you?
That the United Kingdom is an ultra-competitive space and that all the SEOs there need a very long vacation!
What are your indulgences?
Dark chocolate, late night movies and naps on the weekend.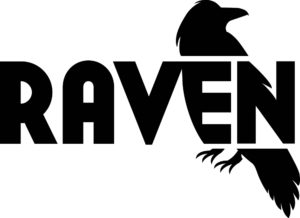 With Raven, what has been your biggest mistake to date and what did you learn from it?
Launching and changing features without adequately notifying our customers, coupled with not testing the code enough before launching those features. Most of those mistakes have come from our rapid growth, an ambitious development schedule and ill-defined processes. The first two are fine as long as you have good processes in place, so we've been spending the most amount of time on fixing and improving our internal processes.
What qualities do you look for when you hire?
Smart and self-sufficient. We are a company of doers, and we don't like to hand hold or manage people.
Who are your heroes in fiction and real life?
My heroes include anyone who has stood up against conventional wisdom, especially in cases of scientific reason versus irrational belief. We wouldn't have the medicine or technology we enjoy today without them, nor would we be able to progress as a people.
What is your favorite and least favorite science-fiction films?
There are many science fiction films that I love, but the one that comes to mind right now is Serenity. Firefly was one of the best sci-fi shows ever made, and I was part of the Browncoat campaign to get that movie made.
As for the worst, anything that has ever starred Jar Jar Binks is complete crap as far as I'm concerned.
You have a background in counseling, marriage and family therapy. Do you miss that?
I've always been interested in human behavior—understanding people's motivations, choices and how they communicate and relate to each other. I also wanted to be in a "helping" profession . . . well, at least back then I did. However, psychotherapy wasn't for me. While I think I was good at it, I didn't enjoy it. I probably would have fared better as a researcher.
I've always been fascinated by the Internet, especially as a medium for communication. Co-creating and managing the Raven platform is probably the most satisfying job I've ever had. I'm not sure I could be any happier career-wise.
So to answer your question, no, I absolutely do not miss it.
You find yourself dolling out relationship advice to the Raven staff? Do you still have anything to do with familyresource.com?
Actually, I've never had a problem not giving advice. If someone does ask me for advice—which they rarely do—I try to be as objective as possible. I don't want to become part of someone else's problem or be held responsible for advice that doesn't go well for them. I really don't like to get into other people's business if I don't have to.
Familyresource.com was a labor of love that I started in the mid to late '90s. I sold it several years ago and used the money for a down payment on my house. I don't have anything to do with it anymore, and I'm happy about that.
What does a typical day of yours look like?
Reading and answering emails, product planning, product and/or developer meetings and basically making sure everything is staying on track. Raven's product team recently grew, and we've started to accelerate our development process, so most days are quite busy now.
Away from work, how do you like to relax?
Same answer I gave for my indulgences 🙂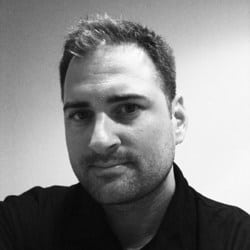 Given the demands of your positions, how do you achieve the balance between personal and business?
When Raven first started, I was marketing and sales, support, product and design. Balance between my personal and business life didn't exist. Neither did sleep. However, now that we have a marketing department and support team, and I have my own product team, my life feels much more balanced. I arrive and leave work at a reasonable time now, and I usually spend the evenings hanging out with my wife and kids. I'm at a much better place in life now that we're out of the bootstrapped startup stage. Those years were incredibly difficult.
Thanks Jon
My pleasure.